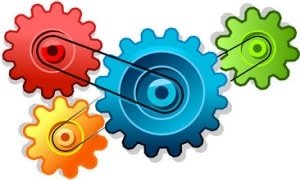 Have you ever dreamed of being a star of film and television? Spent many hours daydreaming of being a superstar singer? How about giving yet another interview to the press as the hottest new reality TV star?

If so, that dream might not be as far off as you might think. One of the biggest obstacles that most aspiring actors and actresses face is figuring out how to get started. Fame Street® aims to solve this problem by giving talent the foot in the door they need to break into the entertainment industry by providing you acting auditions in film, TV, singing, reality TV, and other areas of the performing arts direct to your email inbox as and when they are announced.

Do you want to know the best part of all of this? There is no experience needed! Although it may seem like some of your favourite celebrities just rocketed to success overnight, this is usually not the case. What many people don't realise is that the stars of today all had to start somewhere, and that usually means working as an extra or taking small roles in commercials, independent films, music videos and other areas in order to gain experience.

Here at Fame Street® we do all of the painstaking searching for you. We have built up a large database of current auditions and casting calls all accross the world. Casting directors are looking for people of all ages, races and appearances to work on their projects, so you are sure to find something that is suitable for you.

Film directors reach out to us to list their projects on our website, so the majority of the opportunities that we have available come direct from the industry professionals themselves. There is a wide range of opportunities available, including all of the following:

Acting in Films
Roles in TV shows
Recording contracts
Music video film extras
Advertising campaigns
Documentarys
Performing arts
...and many more.


If you are not available or suitable for a particular project, there is no need to worry. There are always more projects coming into our database, so the perfect opportunity for you is likely just around the corner!

It is completely free to set up a profile with Fame Street®. This is the perfect place for everyone to start because it will allow you to see just how many opportunities are out there for you to take advantage of. There has never been a better time to get your acting career off the ground. Fame Street® can give you access to all the auditions and casting calls you'll need to get your start in the entertainment industry.

Fame Street® provides the platform for you to lauch your new career as a film extra, actor, singer, social media influencer, dancer or even a reality TV star. You could be the next big thing!
---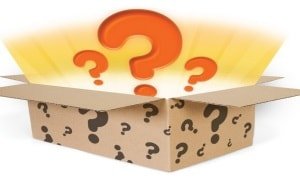 Behind the scenes
Think of Fame Street® as a huge notice board where anyone can pin a message. On Fame Street®, all of the messages posted are opportunities for people just like you to become a star through acting, singing, dancing, being a TV or film extra, model or starring in a reality TV show and much more too numerous to list all of them here.

You may wonder where we get all of our information from that is posted on our website. Fame Street® have a dedicated team of researchers that have their fingers on the pulse of the entertainment world with many contacts built up since our launch over a decade ago. Although we cannot totally reveal all of our methods, the following are just a few ways that our pages are constantly crammed full of life changing opportunities.

Industry professionals.
There are thousands of film producers and directors worldwide ranging from independent student film makers to top Hollywood movie directors. Likewise there are just as many record producers, reality TV companies, street dance crews and others that select people to use from the Fame Street® member database, and this makes us a popular choice for industry professionals and the public alike. The bulk of our opportunities are submitted to us direct from the industry itself.
On the trail
Fame Street® have a team of people stationed across the globe who are 'in the know' and spend their time out in the world tracking down amazing opportunities and auditions to pass onto our members. Our team are constantly tracking down very hard to find opportunities through a combination of detective work, real world contacts, sheer persistence, determination and by scanning through a very large pile of newspapers and magazines and specialist websites each week.
Stumble upon
Fame Street® has hundreds of online volunteers including Facebook and Twitter fans that inform us as soon as they spot an opportunity that may be suitable for us. These can range from a local singing competition to a student film right up to a major movie that needs some film extras and actors. All it needs to do first is pass our quality threshold and vetting procedure and then its posted on the website for you to apply to.
TV
Fame Street® receives opportunities from top film and TV companies from around the world on a regular basis. Fame Street® is trusted and respected within the entertainment industry and this is why many production companies choose to use Fame Street® exclusively.
From the public
Many of the casting calls on Fame Street® come from people just like you! Maybe you're a film maker or are looking to put together the next big pop group. You can post an opportunity onto Fame Street totally free!
---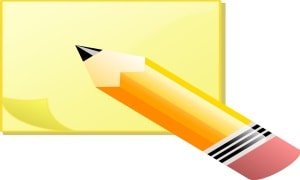 Applying to auditions
Creating an online presense on Fame Street® is free. Fame Street® will never take any percentage of any money you earn. The pay rate for each job varies widely depending on the scope of the work and the size of the role. In most cases, you'll be able to pay for your full membership many times over with just your first job!

Of course, if you decide that you could find all of these auditions and casting calls on your own, you are free to cancel your membership with us at any time. However, the amount of time you would spend tracking down auditions and casting calls yourself would take you away from being able to actually participate in them. That's why you are far better off letting us handle all of the heavy lifting for you.

The biggest risk in life is to never take one. Join Fame Street and springboard yourself to stardom today!

Return to support